Prevention is better than cure
When you're taking a gamble and get into an online casino business, all should be calculated to the smallest detail.
Tech and business go hand in hand and complement each other, therefore a sound and well-thought-out strategy is likely to fail without experienced technology specialists who are responsible for seamless operation and uninterrupted functioning of a software solution. 
Technology excellence accompanied by a clearly formulated strategy is only a tiny part of what makes an online casino solution successful. A pitfall is always around the corner – even if you're dealt with all licensing questions and the reputation is impeccable, poor marketing can prevent your gambling solution from blowing up the market. Well, your casino is all over gamblers, but it seems they feel unsatisfied by the gaming offering… 
Enough with negative scenarios – our expert is ready to envisage all stumbling blocks on your road to earning the audience recognition.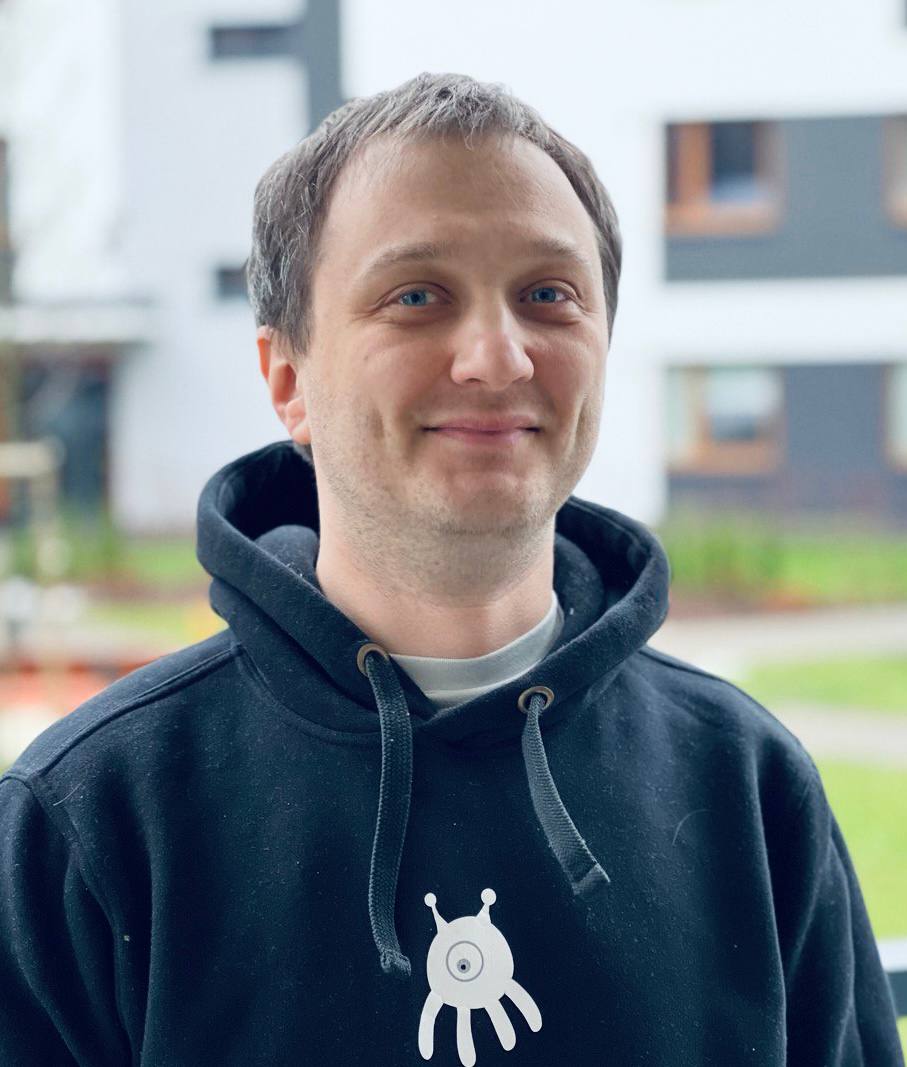 Meet the expert
Vadim Golodko
CTO at Turbomates Soft

12+ years of experience in software development for the gambling industry

First-hand knowledge of online casino software
Vadim: "As our team is not an amateur in developing, deploying, and customizing online casino solutions, I've prepared an extensive list of potential perils that might occur when you're growing your gambling business. The picture of the mistakes turns out to be quite difficult to grasp, that's why I suggest dividing them into three categories and taking a look at each separately, just for your convenience."
Prevention is better than cure
These are drawbacks associated with user perception. While interacting with an online casino, a user is either positively or negatively impressed with the look and feel of the solution. In which cases can the user experience be unsatisfactory? 
Failed design
"Fine dress helps to impress", they say. This rule works everywhere including the UIs of online gambling platforms. If a player runs into weird color choices, poor visual elements, or outdated design, they inevitably start questioning the reliability of the solution. "If the exterior leaves much to be desired, why should I trust my money to this service provider?" gamblers ask. 
Vadim: "To avoid such doubts and, as the result, a rising customer churn, I'd recommend online casino operators to invest in user interfaces. Visually appealing color palettes and UI components are the first things able to make a good impression and motivate people to start the game. Banking on gamblers' blind excitement is a way to nowhere – even those who're obsessed with checking the attitude of Fortune would rather rely on beautiful covers."
Tricky navigation
A gambler is thinking about an online casino from the early morning. He's visualizing the course of the game and outstanding gains, but after opening an online casino website, his excitement gives way to bewilderment. Too many buttons, irritating pop-ups, and a cumbersome menu grant frustration and a strong desire to find an alternative to this very gambling platform. 
Vadim: "The golden rule of each and every online casino platform is that it's made for the sake of amusement, but not for the sake of confusion. It should take a couple of clicks to get where players want or find the info they require. A person who's willing to start a game ASAP, will be grateful for saving time on detecting the right navigation path. Besides, all the opportunities and features of the online casino solutions, including the registration flow, selection of games and payment methods, should be readable in a split second."
Lack of personalization
Tastes differ – while some gamblers are inspired by sounds in the background during their gameplay, others prefer silence for total concentration. The same with speed, fonts, and colors – if you provide rigid options, you'd sacrifice a part of your target customers whose preferences don't align with the functions available. 
Vadim: "Personalized attitude is a key to people's hearts, and gamblers are no exception. Giving a rich choice of user settings available and enabling their quick and easy customization, an online casino operator promotes an individual approach to each player. This, in turn, tells them that you make all efforts to ensure engaging experience, and helps you grow the portfolio of devoted clients."
Start your successful Turnkey Online Casino with our powerful software solutions!
Get a free consultation
Assortment gaps
Here we're going to talk about the diversity as one of the key advantages of an online casino solution in the highly competitive gambling market.
Poor choice of games
What happens if a person lacks anything? Right, they go find a missing component somewhere in another place. 
Vadim: "A fierce competition leads to sophisticated gaming offerings. If you're sharing a poor game selection, let's say, blackjack and poker only, players will soon get bored and start to look for a greater variety. Diversity stands for better user experience, so don't stint on the games available, which will be rewarded in the nearest future."
Limited by web
Mobile devices and gambling are a perfect pair – as the world goes mobile, all aspects of a person's lives are scaled here as well. An online casino tailored to web only is a story doomed to fail for the simple reason that players badly need the solution accessible anywhere and anytime.
Vadim: "Bearing in mind that the online casino platform should be available both on web and mobile is a foundation of product success. While delivering our projects, we typically go beyond a mobile-only or web-only approach. Let's put it straight – the more platforms we cover, the wider audience online operators approach." 
Different payment methods
Can you imagine the situation when a player is ready to give money after loss or delighted to get it as he or she is a winner today, but there are issues with financial transactions? In fact, you'd better neither imagine nor face that in reality as it will cost you the significant client outflow. 
Vadim: "The solution to this issue can be a multi-currency wallet that allows for the integration with different payment methods, including but not limited to Mastercard, Visa, PayPal, Google Pay, and Skrill. Usually, the online casino solutions delivered by our team support over 40 payment systems."
40+ payment methods and over 6000 games available – want to do the same for your players?
It's as simple as ABC with our Turnkey Online Casino solution!
Learn more
Technical failures
Even if the design grabs the users' attention and a myriad of killer features creates a highly positive impression even on the most demanding and choosy gamblers, tech faults or interrupted payments are second to none in ruining the reputation of an online casino operator.
Vadim: "Technical imperfections like performance issues during the game or declined financial transactions call into question the reliability of an online casino. How to prevent such issues and be acknowledged as a reputable gambling business? Investments in high-quality software resisting unforeseen circumstances such as internet connection failures and a diligent player support team providing all needed help or info ASAP will become your prestige safeguard."
Striving to run a fault-free online casino? We'll tell you how
Any doubts about the seamless operation of your gambling solution? Has your online casino already launched, and are you considering certain enhancements to attract more gamers? Are you going to start your online casino, avoid all possible mistakes, and excel at gambling business?
Either way, our team is eager to share our knowledge and best practices. Read our guide on how to create a successful online casino. 
Any questions left open? Get more details about our gambling solution that will allow you to launch an online casino in four weeks, or simply drop us a line, and we'll be happy to talk about your needs.