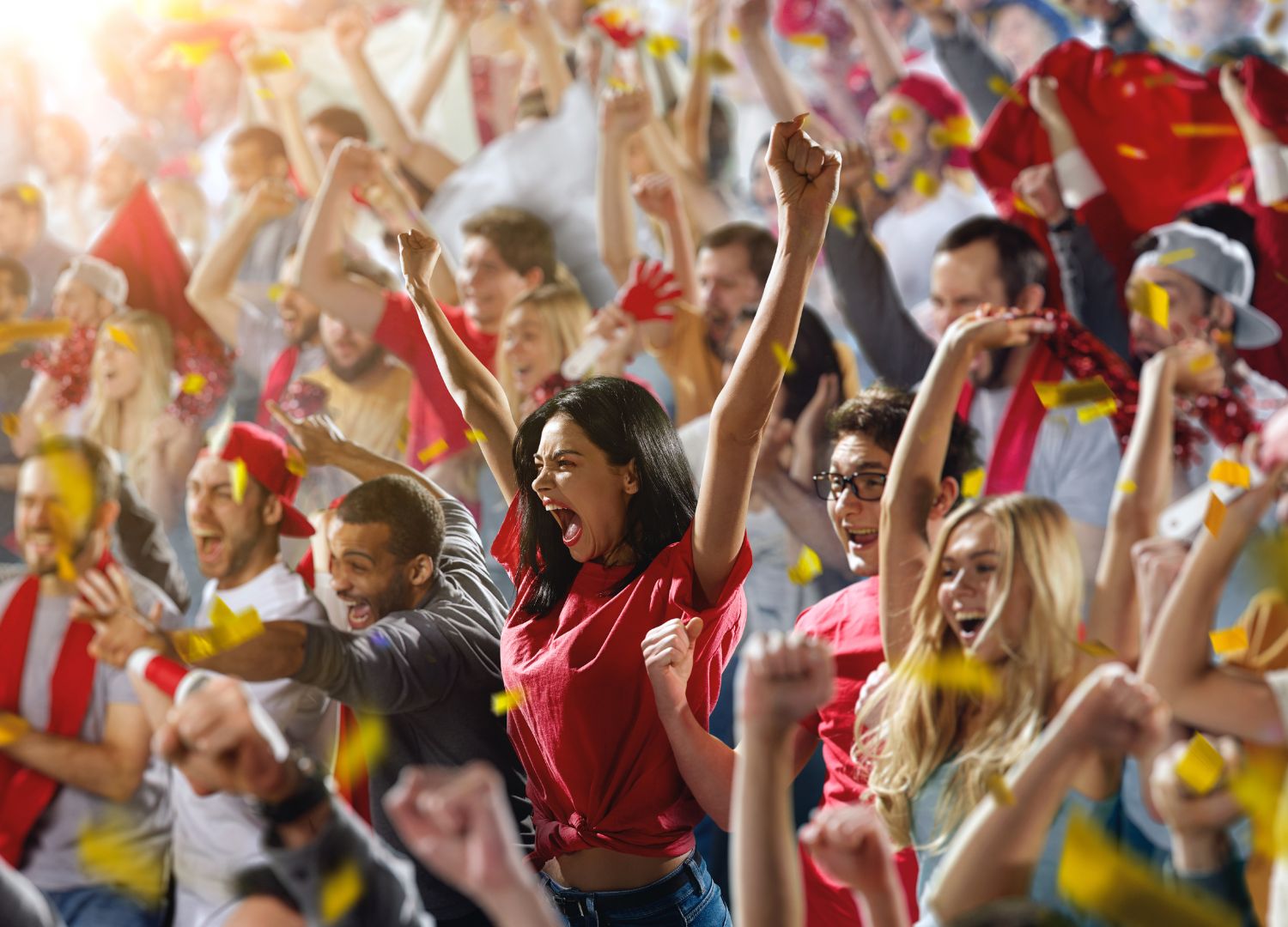 Betting Exchange Development for the British market
Betting Exchange |    Gambling Software |   Web Development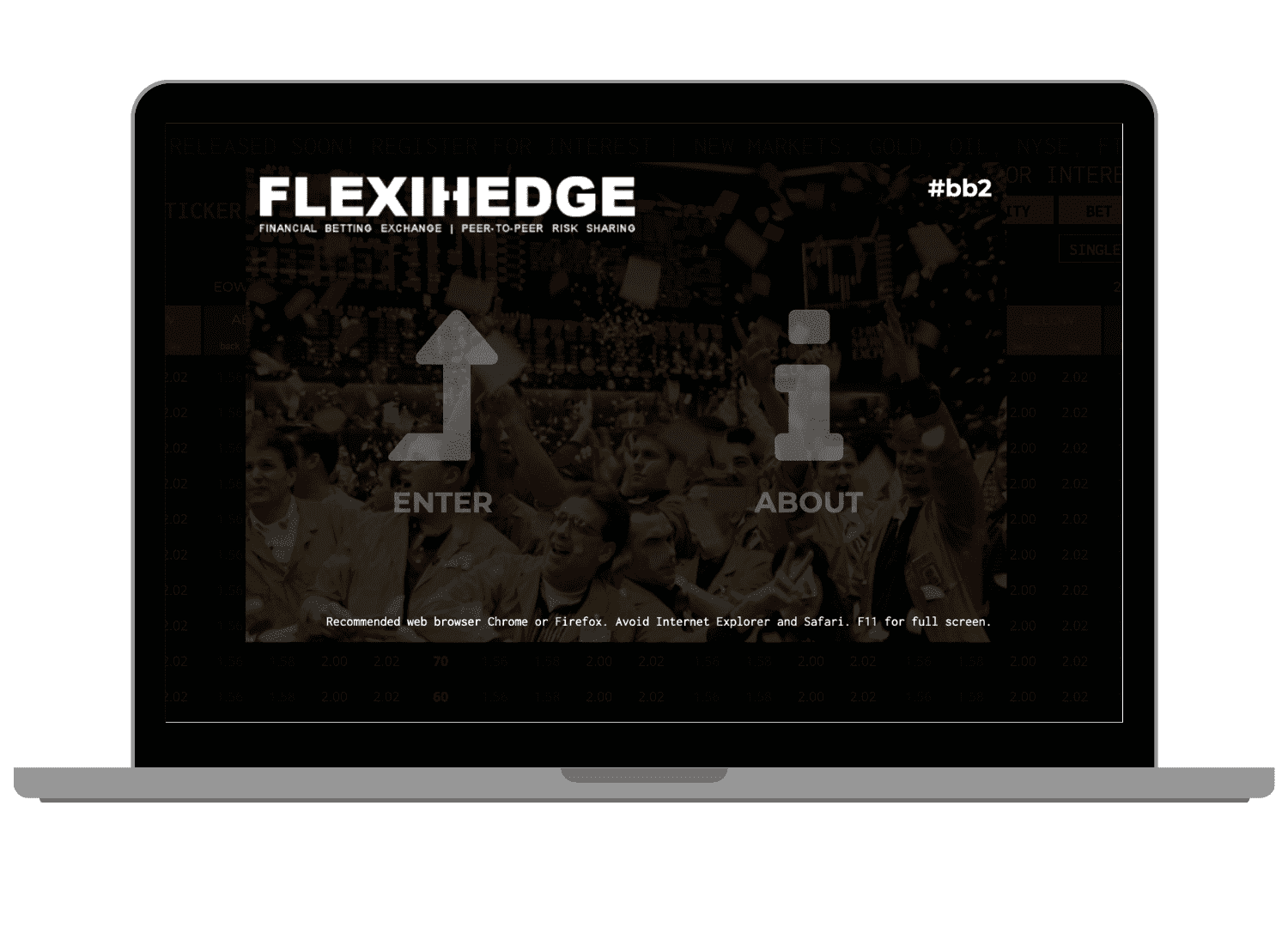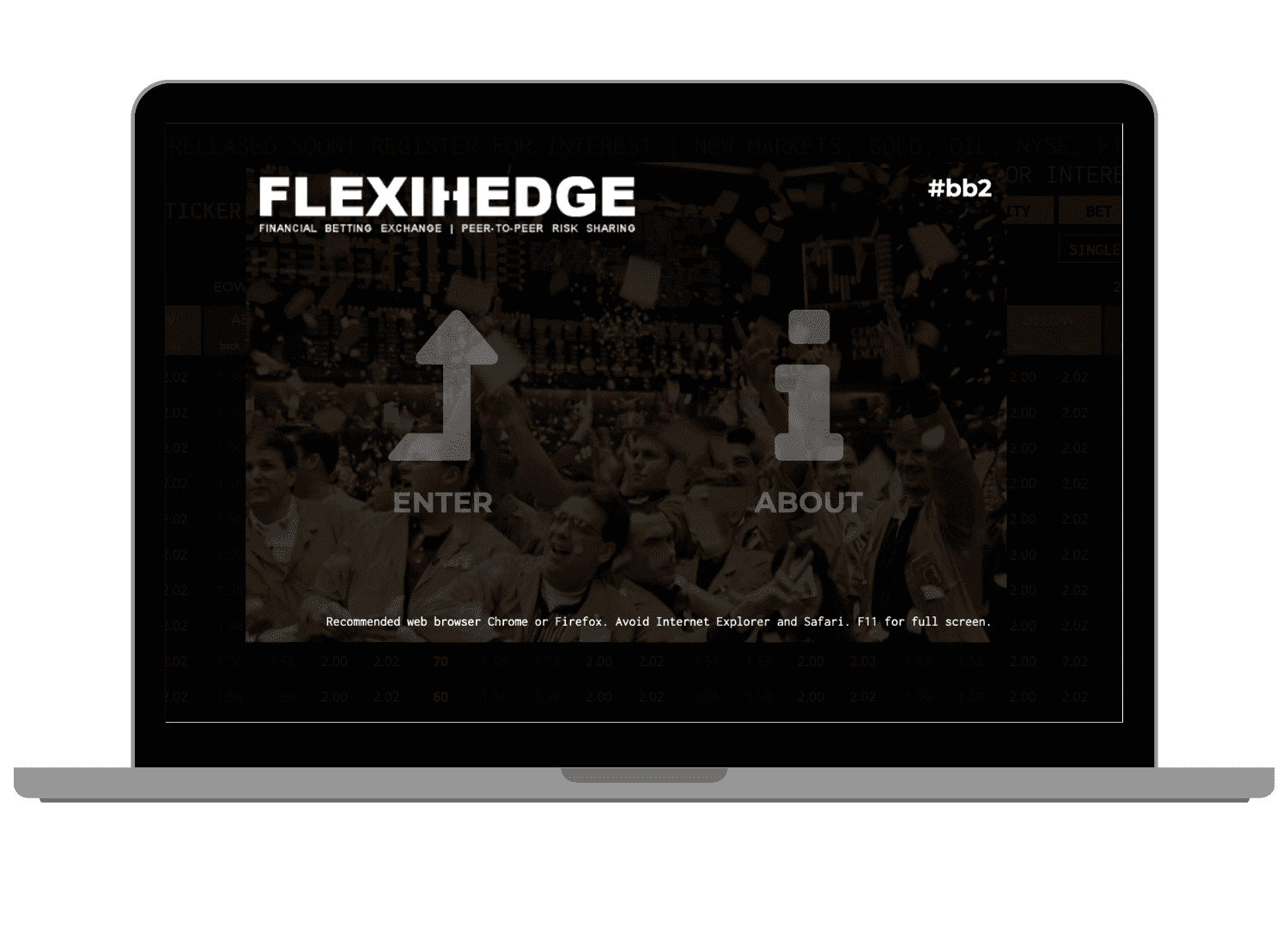 Business Objectives
In the thriving online betting industry of the UK, standing out requires a unique edge. Flexihedge, a British fintech start-up, sought to carve a niche for itself by offering an unparalleled user experience. They turned to Turbomates to develop a robust and user-friendly online betting exchange platform from scratch. 
Project Challenge
When Flexihedge decided to venture into the online betting exchange market, it faced a unique set of challenges. As an industry, online betting is heavily regulated, and in the UK, companies must adhere to the strict guidelines set by the UK Gambling Commission.
One of the key requirements is that customer funds must be kept in a segregated bank account, entirely separate from company funds. Moreover, an independently administered corporate trust must safeguard these funds, adding another layer of protection for customers.
Development Approach
Tackling the challenges posed by the heavily regulated UK online betting market required Turbomates Soft to devise a strategic and holistic approach. Understanding the need to align with the strict guidelines of the UK Gambling Commission, they decided to focus on three main areas during development: Compliance, Security, and User Experience.
1. Compliance
The first step in the development process was to fully understand and adhere to the UK's gambling regulations. The Turbomates team thoroughly reviewed the guidelines set by the UK Gambling Commission and made them the cornerstone of the software's design. They worked closely with legal experts to ensure that the platform fully complied with all rules and regulations.
2. Security
Ensuring the safety of customer funds was another primary concern. To meet the requirement of segregated customer accounts, Turbomates designed a system that strictly separates customer funds from the company's operational funds. Furthermore, they incorporated robust security measures, including encryption protocols and two-factor authentication, to protect users' accounts and transactions.
User Experience
Despite the stringent requirements, Turbomates recognized the importance of providing a seamless and intuitive user experience. They designed the platform with a clear and easy-to-use interface, allowing users to quickly understand how to navigate the betting exchange. Real-time updates were also integrated into the software to provide users with the most current and accurate betting information.
Through this multi-faceted approach, Turbomates Soft was able to develop a software solution that addressed Flexihedge's challenges and helped them successfully launch their online betting exchange in the UK market.
Solution Description
Our team developed an innovative gambling product that lets users create and wager on a variety of pricing outcomes and timelines, offering an alternative to conventional leveraged betting against pip movements.
The platform empowers users to 'set their own markets', venture 'out of the money', and take positions on fixed-dates in the longer term, spanning from a week to a year. 
Additionally, Flexihedge offers its customers a unique opportunity to access and gain exposure to asset classes that are typically difficult to reach via traditional spread betting and CFDs. This includes, for instance, yields on Greek government bonds.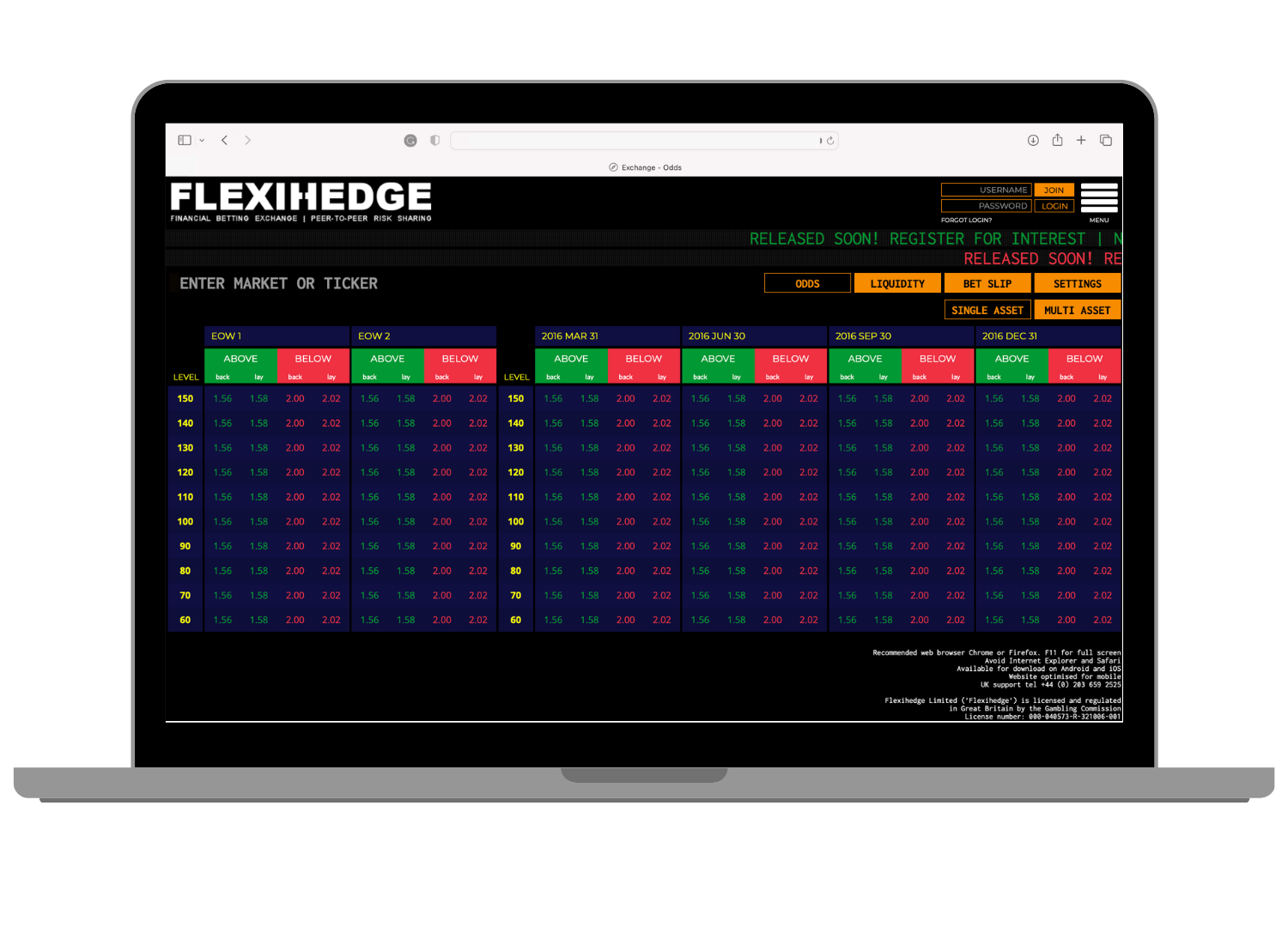 User Registration and Authentication
Custom design
Reporting and Analytics tools
Integration with W2 for KYC (Know Your Customer), AML (Anti-Money Laundering), and fraud prevention.
Integration with SafeCharge
On top of that, we implemented the over-the-air (OTA) updates, which let the application update automatically. It means that its users don't need to visit Google Play or AppStore to update the app as they always have the latest version of the product.
JavaScript (TypeScript)
PHP
PostgreSQL
The Result
With a cross-functional team, Turbomates Soft successfully developed a standout online betting exchange platform for Flexihedge in just 3 months.
Our innovative gambling solution revolutionized the user experience by allowing users to create their own betting markets, venture 'out of the money', and take long-term positions on fixed dates, an opportunity not often afforded by traditional betting exchanges.
Moreover, we met the strict UK Gambling Commission regulations without compromising on user experience, resulting in a safe, intuitive, and real-time betting platform that sets Flexihedge apart in the competitive online betting market.
Josh Miller, CTO
Their technical expertise was incredibly useful. Their competence was high in relation to almost every case and question we discussed.
As our long-term partner, we have only good things to say about Turbomates Soft. We are very satisfied with the performance and outcomes. There are always things that can be improved when together we jointly review work and analyze performance, but in the case of Turbomates, those improvements are all minor and not particularly impactful. Overall, I'm very happy.